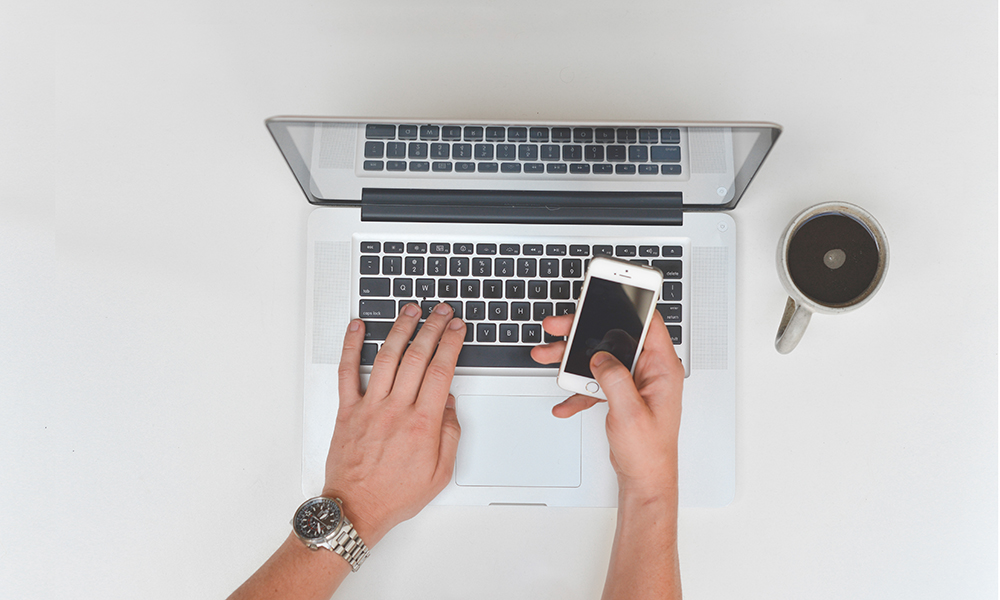 How to Stay Informed With the News Without Getting Depressed
Thrive Global, Michelle Gielan
December 23, 2016
It was painful to watch, and I had a front row seat. From my post as an anchor at CBS News, I reported on people's pain as they lost their jobs, homes and savings. The rapid-fire coverage of these problems could leave even the most empowered person feeling helpless and hopeless. And it did. Viewers told me so. I imagined there was a better way to talk about life's toughest challenges — and what I've found since then has big implications for your well-being.
I am a scientist, originally an engineer by degree, and what better place to carry out an experiment than on national television! At CBS, at the height of the recession, my producers and I experimented by creating Happy Week to move the conversation from problem to action. Every time we reported on a problem, we brought in an expert that could discuss research-based solutions you could take to fix it. Facing foreclosure? Here is what you can do. Marriage stressed by financial problems? Here are the conversations you can have with your partner right now to help. We tackled real issues, gave people a roadmap, and got the greatest positive viewer response of the year. Happy Week inspired me to leave CBS to research at the University of Pennsylvania with Dr. Martin Seligman the best ways to create empowerment, success and happiness by talking about challenges differently.
Positive change begins with the belief that our challenge is just the start of the story. And that is why I am thrilled to be partnering with Arianna Huffington and the team at Thrive. It is time we move beyond the glorification of busyness and stop wearing long workdays like a badge of honor. Arianna's forward thinking call to create a place to talk about solutions around well-being, and not just the problems, is much needed in our overscheduled, constantly wired world.
It was fitting that I first met Arianna — a major proponent of sleep — in her bedroom. It was a cold, snowy morning in Soho. My husband Shawn Achor and I had been invited to her home for the taping of her Thrive Course, in which he was a featured guest teacher. Days before she had published a piece on the importance of rethinking news coverage to focus more on what's working, and so when she heard about my research that quantified the destructive effects of negative news on the brain, we knew this was the start of a friendship.
The results of our work together might change (or more likely validate) your approach to how you consume news. In the first of a series of studies published in Harvard Business Review, Arianna, Shawn and I found that just three minutes of negative news increases your likelihood of having a bad day by 27% — as reported 6–8 hours later. That means that the negative mood and mindset that you adopt as a result of those three minutes sticks with you through your time at work and with your families. The reason is that a barrage of negative news feeds you the lie that your behavior doesn't matter. There are millions of things beyond our control. The cancer is when we start to believe that ALL things are beyond our control.
Does that must mean we need to turn a blind eye to the negative? Our follow up study found that is not the case. We can focus on the problem, but it is equally important to move our brain on to a discussion of what we can do about it. In our study we presented a control group with an article about a problem. The experimental group read up on that same problem and five things they could do right away to help solve it. After testing participants' mood and creativity, we found that the solution-focused group experienced a 20% increase in creative problem solving abilities on subsequent unrelated tasks — not to mention they felt better. Talking about solutions breads success.
And that is why a space like the Thrive Journal is so important to our collective well-being. Getting the brain to see that there is another path forward and that our behavior matters in the face of challenges is the key to unlocking better health and happiness. The more you seek out inspiration and solutions, the more you fuel your success and that of the people around you.
If you'd like to start your day with three minutes proven to make you happier, you're in a great place. I also invite you to join us for our (free) Wake Up & Inspire Happiness Video Workshop based on our new PBS program "Inspire Happiness." And I'd love to hear your thoughts below on how you stay informed while staying positive.