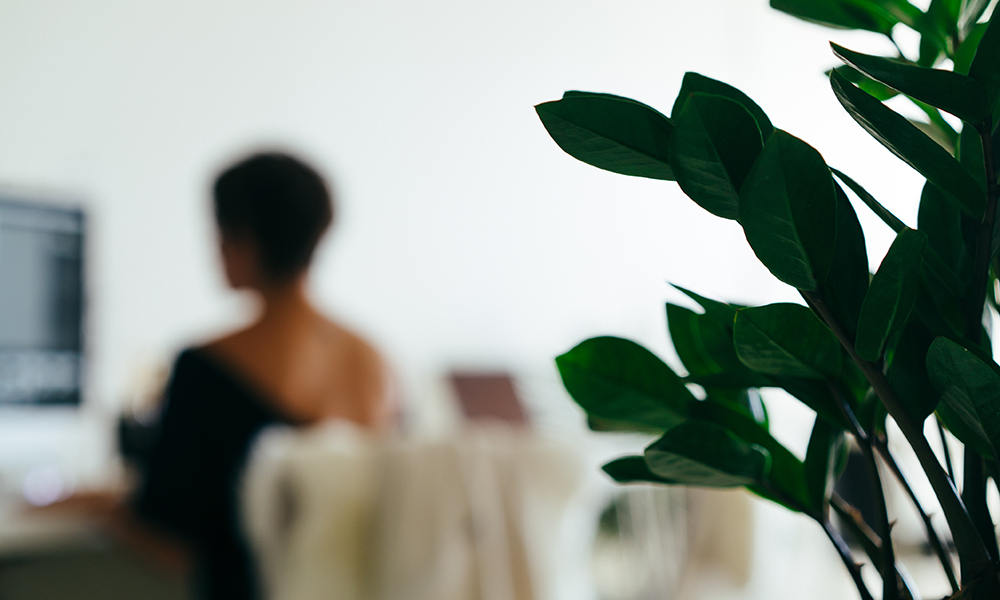 You Can Improve Your Default Response to Stress
Harvard Business Review, Michelle Gielan
January 5, 2017
One morning while anchoring The Early Show in New York, one of my coanchors got mixed up and tossed the show to me five minutes before I was slated to appear for my next segment, which was covering breaking news on political corruption in Washington. The teleprompter was cued to a different story, which, if I remember correctly, was about cats at a local shelter. I found myself live on national television in front of millions of viewers — with the wrong setup, and with a video of shelter cats instead of fat cats in Washington.
It is moments like these that test a person. And it's not the problem itself, but our response to it, that matters in our careers and in our lives. In my work now as a positive psychology researcher, I study the mindset of people who overcome high-stress challenges both big and small and who thrive amid adversity. The conclusion of our most recent study: 91% of us could get better at dealing with stress.
In a study we conducted in partnership with Plasticity Labs, my research colleagues, Shawn Achor (my husband) and Brent Furl, and I found that it's not so much why we worry that's important; it's how we respond to stimuli in the environment that matters. When a challenge strikes, our response can typically be categorized along three specific, testable dimensions:
Cool under pressure. Are you calm and collected, giving your brain a chance to see a path forward, or is your mind filled with anxious, worried, and stressful thoughts that wear you out?
Open communicator. Do you share your struggles with people in your life in a way that creates connections, or do you keep them to yourself and suffer in silence?
Active problem solver. Do you face challenges head-on and make a plan, or do you deny the reality of what's happening in your life and distract yourself?
These three dimensions are central to optimally responding to stress and are highly predictive of our long-term well-being and success at work. In short, it's what you think, say, and do that have the biggest impact on your well-being. By understanding our personal pitfalls when it comes to responding to problems, we can shift our thinking and behavior to respond better and pay less of an emotional cost after the stressful event is over.
Understanding your current default response to stress is the first step to crafting a more adaptive cognitive pattern. After testing more than 5,000 people using our validated assessment, the Stress Response Scale, we found that the majority of respondents at work have two suboptimal responses to stress: 27% of people are what we lovingly call "Venters" and 26% are "Five Alarmers."
We all know a Venter at work. Venters are highly expressive and therefore very open about stressful events in their lives, which is actually a very positive trait. Previous research shows that talking to others about challenges (without overdoing it) can connect us more deeply with the people around us and is connected with having more friends and close colleagues as well as greater happiness. However, Venters don't fare as well along the other two dimensions: being able to maintain a cool head under pressure and active problem solving to devise a plan. In other words, while Venters are able to acknowledge and communicate about their stress, that is where they stop. They vent without providing or creating a positive action to respond to the stress. Our study found that Venters have a correlation with decreased well-being, performance, and long-term career successes at work, as well as with less overall happiness in life.
Five Alarmers also are very good at communicating that they are stressed (everyone hears about it) but while Venters stop there, Five Alarmers take concrete actions to solve the problem. This sounds great, but because Five Alarmers do not differentiate between low stresses and high stresses, instead responding to every stress as if it is a five-alarm fire, they suffer a massive emotional cost when all is said and done. Being a Five Alarmer is exhausting. Experiencing consistent emotional spikes is also predictive of higher burnout and exhaustion, and guilt after you've made a decision.
So while more than half of individuals at work fall into one of these two categories, there is a much more adaptive response to stress and challenge. People who are what we call "Calm Responders," those who rationally and calmly respond to challenges, test high on the three measures and generally enjoy the highest levels of happiness and success. Calm Responders typically have a handful of trusted advisors, and after tapping one or two, quickly move to the action phase. Studies have shown those who are more expressive — without being so expressive that they get stuck in the venting phase — often have more close friends and are happier overall.
The most important part of this research is that all three of these dimensions are malleable, and therefore can change over time if we focus on them. If you'd like to train your brain to be calmer the next time a stressful event arises, make a list right now of five stressful events from your past that you were successful at solving (for example, maybe you got through the breakup of a relationship or made a tight deadline on a big project), and then look at the list the next time you feel your heart starting to race, to remind yourself of those accomplishments. If you tend to bottle up stress or deny negative events, phone a friend the next time a stressor arises. If you're distracting yourself instead of creating an action plan, get yourself to choose a "now step," a small, meaningful action you can take right away that might not solve the whole problem but that will get your brain moving forward.
Rewriting our response to stress can take time, but it is possible, and that effort can have a lasting effect on our success and happiness for the rest of our lives. For me, learning the skill of being cool under pressure helped me better navigate unexpected situations both on TV and off, and that has made all the difference in my life and my career.