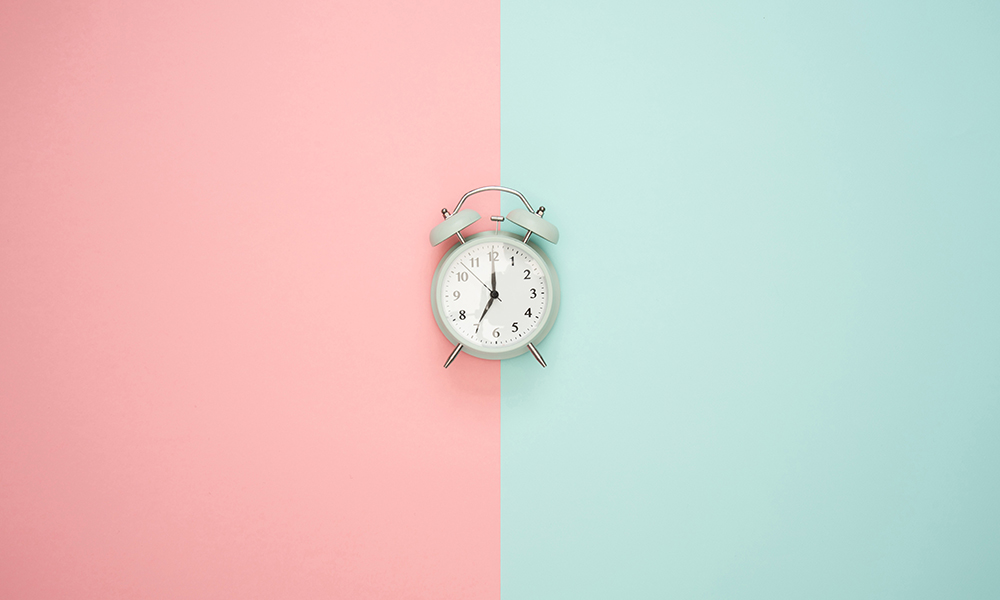 Why You Should Put a Little More Thought into Your Out-of-Office Message
Harvard Business Review, Michelle Gielan
August 20, 2018
We all need time to unplug and recharge. Research shows that disconnecting — especially from email — can make us significantly less stressed and more productive. And yet, many of us are often hesitant to take the first step — putting up an appropriate out of office (OOO) message that sets clear boundaries for our time off. I've personally always battled a fear that an OOO message could have unintended consequences, including being perceived as a "slacker," or leading to missed opportunities.
But the very thing that many of us don't wish to do — because we believe it could negatively influence our image or success — can often be effectively used to do just the opposite. OOO messages can be an incredible tool to fuel your success. Using these autoresponders — whether during vacation, a conference, or the big moments in our lives like the birth of a child — can create social connection with recipients including colleagues, clients, and vendors.
Sharing a small piece of information about you, your trip, or your company's product or service can serve to deepen a business relationship or the connection a client feels toward your company. Research finds that social connection, which adds meaning and depth to our relationships, is the greatest predictor of long-term levels of happiness, and can be a major contributing factor to our performance at work. When people feel positively linked to us, they are more likely to want to do business with us, and will be more likely to want to figure out solutions to problems together. Connection comes from feeling like you really know someone.
And yet most people opt for the "safe" message that alerts the sender that you'll be out of the office until such-and-such date, and to contact a specific colleague if you need immediate assistance. I'd estimate that such messages account for roughly 98% of OOO messages. I've received literally tens of thousands of these over the course of my career. Very rarely, I've received a more aggressive autoresponder (.00001%), much like writer Daniel Mallory Ortberg's message featured in The Atlantic: "I am currently on vacation and not accepting any emails about anything. I'm not planning on reading any old emails when I get back, either, because that feels antithetical to the vacation experience." This kind of message is not my style.  However, there is something about it that resonates, because the purpose of vacation is defeated if we return to a backlog of emails, especially when many of the notes are old news or the requests are resolved. A friend at a publishing house routed all of his emails during vacation directly to the trash, and then told senders to resend it if it was still important after he returned. He had three emails that first day back.
If that path doesn't feel right for you, perhaps there is something we can learn from the remaining 2% of OOO messages I've received. Sometimes, all it takes is adding in one extra line to the standard OOO message to make it go from adequate to advantageous.
Share the Meaning
Share a meaningful piece of information that can be a conversation starter next time you speak to the person. Why are you taking time away from the office? What are you learning at a conference that will help you serve your clients better? Where are you going on vacation and what's one small thing you're looking forward to doing while there? Here are two example emails that convey the meaning for being away. (The first one is one that my husband, Shawn Achor, actually used.)
Hi, I'm celebrating 5 years of marriage, as well as enjoying summer vacation with our 4-year-old and 4-month-old. In honor of such a momentous holiday, I will not be checking email until [date]. If you need anything urgently, please contact my wonderful assistant Jenny at [email].

Hi, I am attending a conference with fellow healthcare account managers in Atlanta this week with the hopes of bringing back tools that will make business even better for my clients. I will have limited access to email during this time. If you need immediate assistance before Monday, please contact [colleague].
These kinds of notes can be great conversation starters, as people back at the office ask you about the conference or your vacation and get to know you as a well-rounded human, rather than merely a coworker.
Offer a Resource
Another option is to share a resource that will speak to your audience. Consider the people who email you most when selecting an appropriate resource.
Hi! Hope you're having a great summer. It's time for my annual vacation. I look forward to responding to your email when I return on [date].
In the meantime, for our clients I wanted to share this article with you on tricks that can help you get the most from our CRM system. Using one of these hacks could save hours of your time.
If you need immediate assistance…
Last summer, I used the following message for the first time and got an overwhelmingly positive response from people. Most threatened to steal it!
Hello! Our most recent study found that vacations are good for the brain and can increase performance at work. This calls for further research! I'll be out of the office with limited access to email until [date]. If you need immediate assistance, please contact [my colleague.]
Happy Summer!
Michelle
Customize Your Message
Some email systems allow the sender to draft one note for internal people and a different note for those outside the organization. Gmail allows you to send autoresponders only to those in your address book, versus blasting it out to people you don't know. These simple functions can give you even more flexibility. For instance, perhaps you want to share more personal information with your colleagues versus external senders. Here is an example:
An external note could read: My husband and I just gave birth to our second child. I'll be out on maternity leave until [date]. Please reach out to [colleague] if you need more timely help in my absence. I look forward to connecting when I return.
While an internal note might say: Little Lucy Bell burst into the world on [date], and Mark and I couldn't be happier! I'll be on maternity leave until [date]. In my absence, please contact Sheri Parks for any marketing needs, and Emily Smith for PR-related requests. And please enjoy the pic of Baby Lucy and her big bro Cooper below. Looking forward to celebrating with all of you when I get back!
As with most of what I write about, I experiment with these ideas in my own life. This summer I ended up poaching my husband's note above and making it my own. The response has been extremely positive. I ended up having great conversations with contacts and clients about summer plans, marriage, and consciously savoring all those special moments with kids while they are still young. The new and improved OOO message did the trick. It gave me the much-needed chance to be fully present on vacation with my family, and the opportunity to connect more deeply with others upon return.